Congratulations to
Teresa Compton of Texas!
Her extraordinary Walkabout Wallet was the runaway winner of our February 2017 Handbag of the Month! Her prize? … a $25 virtual gift certificate and a permanent place of honor in our "Handbag of the Month Archive"!
Click HERE to see a photo of Teresa's winning bag (and her adorable grandaughter), but in the meantime, it's time to reset for a brand new month!
So…Whenever you're ready…Just scroll down to check them out!
This luxurious

Triple Play

was created by Shirley Allen of NJ. She used solid blue suede for the base of this beauty and added a few beads for bling!

This embroidered

HipBag Hybrid

was created by Judy Fallon of Attica, MI for her sister to use with her walker. I'm sure she will be totally delighted!
And Patti Foley of Ocala, FL said she had to make a new Quattro for herself since she had worn out her old one, and one thing's for sure… she'll be making a statement wherever she goes with this bag!
This leather-look

Trifecta

was created by Dorothy Privett and just like Patti (above), this is the second

Trifecta

that Dorothy has made, because she literally wore out her first. (And just in case you didn't know, the Trifecta is now one of our retired patterns which means we're selling our remaining copies for 1/2 price until they're gone.)  🙂
And Jackie Abel of Watertown, SD says she made this

Walkabout Wallet

using Tula Pink's "

Slow & Steady

" fabric as a Christmas gift for her niece who has always loved turtles!
This "pretty-in-pink"

Walkabout Wallet

was created by Linda Sinasac of Ontario, Canada. I love her bold choice for bias tape!
And Patricia Strobl of Fairmont, WV created this

Everyday Attache

especially to travel with to her son's destination wedding in the Bahamas. I love the interior shot Patricia took of this bag!
And last but by all means not least, Eileen Bayda stopped by our booth at the Road2Ca show & I thrilled to see that she used cork fabric for her

HipBag Hybrid

(a first to my knowledge). Eileen said that the cork (which has more loft than cotton) was pretty bulky in the bottom corner edges, but she persevered and the result is impressive!  🙂
So…there you have it!
Are you ready to vote now!


If so, click HERE!
And if you'd like to leave some love for one of more of our contestants, please feel free to do in the space provided below!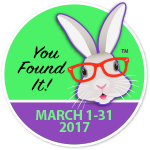 ***********************************************************************************
Check out the best sewing pins with me on Pinterest, join our Facebook discussions, get your daily sewing fix and behind the scenes scoops on Instagram, and be the 1st to know about new patterns, discount codes and sample sales by signing up for our monthly newsletter.