Congratulations to Marcia Lunz of Milwaukee, WI!
Our May 2017 Handbag of the Month contest was an extremely close indeed with our eventual winner not decided until the last few days, but in the end Marcia's  leather-look Baggalista prevailed!  Her prize? … a $25 virtual gift certificate and a permanent place of honor in our "Handbag of the Month Archive"!
Click HERE to see a photo of Marcia's beautiful winning bag, but now, it's time to reset for a brand new month!
So…Whenever you're ready…Just scroll down to check them out!
So let's kick it off with Mary-Lou Wightman's adorable

HipBag Hybrid

! Mary-Lou swapped the front mag snap closure for a nice shiny turn clasp and used polka dot vinyl for the front flap which looks fantastic with our polka dot zipper!

And this glitzy

Triple Play

was created by Nancy Davis of Vernon, AZ for her daughter. Nancy said she likes adding pendants or some kind of jewelry to her bags and this brooch is just perfect for this print!
Paula Louis of Barstow, CA said she used fabric from a collection called "Correspondence" for her Everyday Attache. Our younger readers may not know this, but this bag reminds me very much of an airmail envelope.
And Cynthia Taylor of Evansville, IN said she loves all of our patterns but that the Harmony Handbag is still her favorite! She'll be stylin' on her vacation this summer, no?
And if you're a Star Trek fan, then this

Everyday Attache

is right up your alley! Kerry Jirak of Ankeny, IA said she's been into Star Trek and all things "geeky" for over 20 years & this bag is a way she can carry that over into her everyday life! Great job Kerry!
Jacalyn Cummings of Sun City West, AZ said she is partial to earth tones so she chose these fabrics for a very classic look and then monogrammed the front pouch pocket of her Quattro!
And I love the unique look of this Quattro by Carol Colaianni of Hudson, MA. Carol said that the main exterior fabric is a Yui Kokeshi cotton from Alexander Henry!
And finally, this

Everyday Attache

was fashioned in dragon-fly fabric by Shirley Allen of NJ. Shirley added two embroidered dragon-flys as zipper pulls on the outside zipper and a dragon fly charm on the inside zip!
So…there you have it!
Are you ready to vote now!


If so, click HERE!
And if you'd like to leave some love for one of more of our contestants, please feel free to do in the space provided below!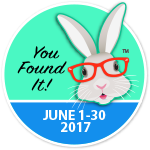 ***********************************************************************************
Check out the best sewing pins with me on Pinterest, join our Facebook discussions, get your daily sewing fix and behind the scenes scoops on Instagram, and be the 1st to know about new patterns, discount codes and sample sales by signing up for our monthly newsletter.