Congratulations to Arlene Thayer of Port Deposit, MD
Her expertly pieced Flaptastic Bag was the winner of last month's Battle of the 2nd Place Finishers  contest. Her prize? … a $25 virtual gift certificate and a permanent place of honor in our "Handbag of the Month Archive"!
Click HERE to see a photo of Arlene's beautiful winning bag, but in the meantime, it's time to go back to our usual format and our 1st Handbag of the Month contest of 2018!
So…Whenever you're ready…Just scroll down to check 'em out!

Let's kick it off with this

Flaptastic Bag

in "stained glass" which was created by Diane Rhodes of Monroeville, PA. GREAT fussy cutting Diane!

And this

HipBag Hybrid

was created by Pam Robbins of Madison, WI. She said she loves carrying it and her sewing teacher loved her bag as well!
And Nancy Blocker of Fort Smith, AR said she made this Flaptastic Bag for a recent vacation and now she finds that its just perfect for carrying  every day!

And this impressively pieced

Wrapsody

is the work of Anne Arrowood of Rocklin, CA. Didn't she do a fabulous job? And Anne also chose to double her card slot area on the interior!

And Debbie Mullinix of League City, TX walked into our booth at Quilt Festival and of course I instantly noticed her expertly made Walkabout Wallet. The see-thru print exterior was a really fun touch!
And here's the

Walkabout Wallet

that Georgia Segura of Pasadena, TX showed us Quilt Festival. I bet she was the talk of Disney World when she carried this little cutie to the amusement park, right?
And last but not least, Sylvia Turner of the UK created this feline-inspired Flaptastic Bag for a friend in the USA who has SEVEN cats. She fussy-cut her fabric to strategically place the cats that looked most like those of her friend. GREAT job Sylvia!  🙂
So…there you have it!
Are you ready to vote now!
Click HERE whenever you're ready!
And if you'd like to leave some love for one of more of our contestants, please feel free to do in the space provided below!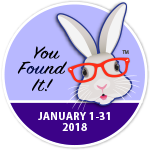 ***************************************************************************************
Check out the best sewing pins with me on Pinterest, join our Facebook discussions, get your daily sewing fix and behind the scenes scoops on Instagram, and be the 1st to know about new patterns, discount codes and sample sales by signing up for our monthly newsletter.