One of the things I enjoy MOST about our new StudioKat Designs Group page on FaceBook is seeing the gorgeous bags our customers make while using our patterns! Not only are they beautifully made, and beautifully photographed but they're also "too beautiful not to SHARE"!
So here's the yummiest "Eye Candy"
posted in March 2018
(presented in order according to date posted in our Group).
Celia Ann Oliver's Bellagio Bag
Celia Ann used WOOL for this bag's exterior which is might impressive!
Angie McCormick's Cosmo Convertible
Angie's bag strikes me as a happy summertime bag!
Deb Przybylski's Walkabout Wallet
Not only is Deb's wallet strikingly beautiful but her fussy-cutting was nothing short of terrific!
Shelly Green's Guardian
Looks like Shelly is planning a trip in the near future?
Jill Anderson's Everyday Attache
It's nice to know I'm not the only one who LOVES black & white fabrics!
Diana Brant's Guardian
Fun colors, expert fussy-cutting & on-point embroidery…Diana's bag has it all!
Shelly Green's Quattro
Seeing the Northern lights is on my bucket list & it looks like Shelly is a fan too!
Lydia Stang's Go-Go Compact
Lydia was the first person to post a picture of our new pattern, the Go-Go Compact!
Georgia Segura's Go-Go Compact
And if you love frogs, how could you resist this cutie!
And I'm proud to say that Georgia will start testing for us with our next design!
And finally, if you like animal print (and I do) how could I not flip for Marcie Cooper's Quattro
and matching Porta-Pockets Purse Insert?
So there you have it!
These are the bags I thought best qualified as "Eye Candy" during the month of March 2018. I hope you enjoyed seeing them as much as I did and if you'd like to join our new FaceBook group page we would LOVE to have you join us, just click HERE.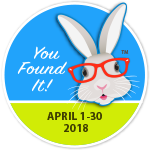 And if you're interested in checking out the "Eye Candy" from previous months…
just type the words Eye Candy into the search bar located in the right-hand column of this post!
🙂