One of the things I enjoy MOST about our new StudioKat Designs Group page on FaceBook is seeing the gorgeous bags our customers make while using our patterns! Not only are they beautifully made, and beautifully photographed but they're also "too beautiful not to SHARE"!
So…  here's the yummiest "Eye Candy" posted in July 2018
(presented in order according to date posted on our FaceBook Group page or received in our email inbox).

Lydia Stang was the first of our customers to post pictures of a completed

Sling Along

bag following the pattern release in our newsletter on June 25th! It's always exciting to see the 1st one! 🙂

When I first saw this exterior that Barbel Grahe created for her

Wrapsody

I nearly swooned! It's SO lush and fancy and I also love the surprising colorful interior! Great job Barbel!

Cheryl Brown said her

Sling Along

bag went together just fine and that its purrrfect for shopping the quilt shops in Orlando! 🙂

Georgia Segura said she was so pleased with how her very first

Flaptastic

turned out that she bedazzled the flap! It looks amazing! 🙂

Elizabeth Ashman said she raided her fabric stash to create this look for her

Sling Along

! I say a cat-themed exterior is ALWAYS in style, right?

Sally Stults said she so enjoyed creating this

Everyday Attache

for her daughter that she intends to make another for herself! I love the aboriginal print she chose for the exterior!

Sharon Quilts said she normally goes for bright colors when sewing but opted for a more subdued exterior for this

Sling Along

, which should be perfect for Fall!
And this stunning

Sling Along

was created by Gail Peters and she too plans on making this her go-to bag for Fall this year!

And its been a good while since we've heard from the

Quattro

Queen, Cheryl Maass, so it good to know she hasn't lost her touch with this her newest creation!

And here's the latest creation by our resident "bag-dude", Don Distler who BRAVELY chose to utilize black denim and leather for this

Sling Along

which is destined for his son who is serving our nation in the military! He also used a black metallic thread for the embroidery and indicated to me that his choice of materials added a good degree of challenge to the make. My hat's off to him AND to his son! 🙂
So there you have it!
These are the bags I thought best qualified as "Eye Candy" during the month of June 2018.  I hope you enjoyed seeing them as much as I did and if you'd like more info about our new FaceBook group page we would LOVE to have you join us there, just click HERE.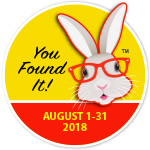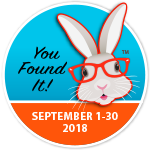 And if you're interested in checking out the "Eye Candy" from previous months…
just type the words Eye Candy into the search bar located in the right-hand column of this post!
🙂