So…
there were some splendid bags (all made with SKD patterns) posted on our new StudioKat Designs Group page on FaceBook during the month of September and once again, our new Sling Along pattern was the bag that dominated the posts last month! This month's bags are not only beautifully made but they're also beautifully photographed too! In short, they were in fact "too fantastic not to SHARE"! So with that said….
Here's my favorite "Eye Candy" all posted in September 2018

Peggy Davis said she LOVES the security of having that roomy back pocket of her

Sling Along

secure against her back. She says its the perfect place for her wallet when she travels!

And Don Distler is back again this month with yet another unique and unusual take on of our bag patterns… this time he used sugar skulls fabric for a very lively

Baggalista

!

Barbara Claybrook modified the interior of her

Walkabout Wallet

so she could store her glucometer & test strips! How clever!

Turns out I'm not the only lover of black & white! Audrey Ferguson obviously is a big fan as well having made up her

Quattro

& matching

PortaPockets PLUS purse insert

in a black & white combo!

It's been a while since we've seen a new

Odyssey

featured on our page and Susan McPartland's

Odyssey

is especially yummy! I love the tapestry look of the front flap ! Great fussy cutting Susan!
And the "Quattro Queen" (Cheryl Maass) is back this month with yet another amazing Quattro! It blows my mind how many incredible butterfly fabrics she's able to find and make work for her! And once again, this bag is fantastic!

Agnes Smith followed our lead and used the

NY Skylines

fabric for her

Sling Along

and did an exceptional job with the fussy-cutting I must say! She said it was one of the more challenging but rewarding projects she's done. Her sister is the lucky recipient of this beauty!

And here's Georgia Segura with another stunning

Quattro

! Georgia said the

Quattro

is her all-time favorite bag pattern!

And based on the fabrics that Cathy Drevniok chose to use for her Sling Along, it would be hard to say which she loves better… parrots or butterflies! Either way, this bag is awesome!

And finally, we have Joy Carr and her "crabby"

Sling Along

! I'm thinking Joy's gathering a lot of attention whenever she carries this impressive bag!
So there you have it for another month!
These are the bags I thought best qualified as "Eye Candy" in September. I hope you enjoyed seeing them as much as I did and if you'd like to join our new FaceBook group page to see these types of posts and SO much more, just click HERE. And remember, we love reading your comments and answering your questions too, so please feel free to leave either or both in the space provided below.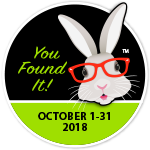 *********************************************************************************************************************
And guess what? We have a brand new private FaceBook Group page just for StudioKat Designs customers? It's the perfect place for you to post pictures, comments or questions about our patterns! How cool is that, right? And don't forget to check out the best sewing pins with me on Pinterest, get your daily sewing fix and behind the scenes scoops on Instagram, and be the 1st to know about new patterns, discount codes and sample sales by signing up for "Kat Bytes", our monthly newsletter.