So…
I hope you're enjoying our new format for displaying the impressive bags (all made with SKD patterns) posted either on our FaceBook Business page or over on our new StudioKat Designs Group page on FaceBook! Not only are they beautifully made but they're beautifully photographed as well, and that's when I decided that they were in fact "too fantastic not to SHARE"! After all, these bags ALL deserve extra attention & applause!
So with that said,
here's the yummiest "Eye Candy" posted in May 2018
(presented in order according to date posted in our Group).

Diane Rhodes is one of our testers and said that out of all the bags she has made, the

HipBag Hybrid

is STILL her favorite pattern!
Judy Mace created this embroidered Quattro for her daughter.
Judy said this design is from the "Christmas Traditions" book by Tracey Sims & Urban Zundt
Gayle Dumas said this

Go-Go Compact

was her 1st SKD pattern of MANY to come.

Don Dister bought this pattern from us at AQS Paducah & created this

Guardian

for his wife!

The exterior fabric that Nancy Greaver chose for her

Everyday Attache

was truly amazing. I bet she's having a blast carrying this beauty!

Mary-lou Wightman told me that she likes making
Quattro bags for all of her friends and I bet whomever was on the receiving end for this beauty was thrilled!  🙂
Lugene Fernold added credit card slots to the "Secret Niche" area (above) of her

Hipbag Hybrid

! Smart add, Lugene! 🙂
And I think its safe to say that Shireen Hattan LOVES polka dots! And you know what? This adorable

Go-Go Compact

could make a polkadot lover out of just about ANYONE!!  🙂
And here's a very classic and pretty Walkabout Wallet that was created by Karen Starck.
And last but not least, here's a very classy Baggalista that  Georgia Segura said has been a LONG time in the making! She'll be gifting it to her youngest daughter and these are her favorite colors!
So there you have it!

These are the bags that made me look twice (or more) during the month of April 2018. I hope you enjoyed seeing them as much as I did and if you'd like to join our new FaceBook group page to these types of posts and SO much more, just click HERE. And remember, we love reading your comments and answering your questions too, so please feel free to leave either or both in the space provided below.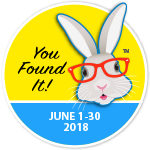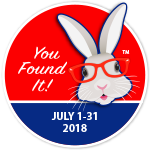 If you're interested in checking out the "Eye Candy" from previous months…
just type the words Eye Candy into the search bar located near the top of the right-hand column of this post!
**********************************************************************************************
And guess what? We have a brand new private FaceBook Group page just for StudioKat Designs customers? It's the perfect place for you to post pictures, comments or questions about our patterns! How cool is that, right? And don't forget to check out the best sewing pins with me on Pinterest, get your daily sewing fix and behind the scenes scoops on Instagram, and be the 1st to know about new patterns, discount codes and sample sales by signing up for "Kat Bytes", our monthly newsletter.