So…
In a recent post we detailed our thinking for discontinuing our popular "Handbag of the Month" Contests, but here's the deal… I really hated dissolving that monthly tradition since I knew that many of you really LOVE seeing these bag pictures every month ! That's why it was so exciting when we saw how many gorgeous bag pictures were being posted over on our new StudioKat Designs Group page on FaceBook! Not only are they beautifully made but they're beautifully photographed as well, and that's when I decided that they were in fact "too beautiful not to SHARE"! After all, these bags deserve extra attention & applause!
So here's the yummiest "Eye Candy" posted in March 2018
(presented in order according to date posted in our Group).
Celia Ann Oliver's Bellagio Bag
Celia Ann used WOOL for this bag's exterior which is might impressive!
Angie McCormick's Cosmo Convertible
Angie's bag strikes me as a happy summertime bag!
Deb Przybylski's Walkabout Wallet
Not only is Deb's wallet strikingly beautiful but her fussy-cutting was nothing short of terrific!
Shelly Green's Guardian
Looks like Shelly is planning a trip in the near future?
Jill Anderson's Everyday Attache
It's nice to know I'm not the only one who LOVES black & white fabrics!
Diana Brant's Guardian
Fun colors, expert fussy-cutting & on-point embroidery…Diana's bag has it all!
Shelly Green's Quattro
Seeing the Northern lights is on my bucket list & it looks like Shelly is a fan too!
Lydia Stang's Go-Go Compact
Lydia was the first person to post a picture of our new pattern, the Go-Go Compact!
Georgia Segura's Go-Go Compact
And if you love frogs, how could you resist this cutie! And I'm proud to say that Georgia will start testing for us with our next design!
And finally, if you like animal print (and I do) how could you not flip for Marcie Cooper's Quattro
and matching Porta-Pockets Purse Insert?
**********************************************************************************************
So there you have it!

These are the bags that made me look twice (or more) during the month of March 2018. I hope you enjoyed seeing them as much as I did and if you'd like to join our new FaceBook group page, just click HERE. And remember, we love reading your comments and answering your questions too, so please feel free to leave either or both in the space provided below.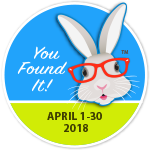 And if you're interested in checking out the "Eye Candy" from previous months…
just type the words Eye Candy into the search bar located in the right-hand column of this post!
🙂
**********************************************************************************************
And guess what? We have a brand new private FaceBook Group page  just for StudioKat Designs customers?  It's the perfect place for you to post pictures, comments or questions about our patterns! How cool is that, right? And don't forget to check out the best sewing pins with me on Pinterest, get your daily sewing fix and behind the scenes scoops on Instagram, and be the 1st to know about new patterns, discount codes and sample sales by signing up for "Kat Bytes", our monthly newsletter.