So…
there were some splendid bags (all made with SKD patterns) posted on our FaceBook Business page or over on our new StudioKat Designs Group page on FaceBook! Not only are they beautifully made but they're beautifully photographed too! In short, they were in fact "too fantastic not to SHARE"! So with that said….
Here's the yummiest
"Eye Candy"
all posted in June 2018
This Sling Along is actually the 2nd that Diane Rhodes has created because she's one of our testers! She enjoyed the process so much with her 1st bag that she couldn't wait to make another!
Diane is known for her beautiful piecework but she certainly outdid herself this time! These jewel-tones are incredible!
Debbie Hataley said this was her very 1st Quattro, and she's REALLY looking forward to using and showing off this lovely summer bag!
I loved Tracy Williams' version of our Go-Go Compact! You just can't go wrong with Laurel Burch, right? She topped it off with an adorable zipper pull!
Joan Nasiaatka created this totally unique Bellagio Bag for a friend who is obviously a total Northwestern University fan!

And as a full-on lover of all things black & white, I'm crazy about Carol Beasley's

Guardian

! She's already planning her 2nd!
Alice Nelson created an Aeropac travel wallet to coordinate with her brand new Go-Go Compact! Now she's all set for a big trip!  🙂

And there's some excellent fussy-cutting on display here on Dawn King's new

Flaptastic

Bag!  Great work Dawn!
And our favorite "bag dude" Don Distler is back with yet another amazing creation! Don used fabric from Spoonflower to add that special touch to this new Baggalista!
And I nearly flipped when I first saw Barbel Grahe's version of our

Wrapsody

Bag! The exterior embellishments are adorable and surprise interior is fabulous!

And finally, Casimira Kita used our bonus flap templates to create a kaleidoscope-like flap for her

HipBag Hybrid

! Well done!
So there you have it!

These are the bags that made me look twice (or more) during the month of June 2018. I hope you enjoyed seeing them as much as I did and if you'd like to join our new FaceBook group page to see these types of posts and SO much more, just click HERE. And remember, we love reading your comments and answering your questions too, so please feel free to leave either or both in the space provided below.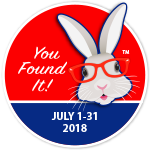 If you're interested in checking out the "Eye Candy" from previous months…
just type the words Eye Candy into the search bar located near the top of the right-hand column of this post!
**********************************************************************************************
And guess what? We have a brand new private FaceBook Group page just for StudioKat Designs customers? It's the perfect place for you to post pictures, comments or questions about our patterns! How cool is that, right? And don't forget to check out the best sewing pins with me on Pinterest, get your daily sewing fix and behind the scenes scoops on Instagram, and be the 1st to know about new patterns, discount codes and sample sales by signing up for "Kat Bytes", our monthly newsletter.