So…
I've written up this post way earlier than normal because I needed to get it done prior to my leaving for vacation in mid-August and its a good thing I did, because our site was literally INUNDATED with gorgeousness in August! As a matter of fact, there were so many beautiful bags that I could hardly begin choosing my favorites! As a matter of fact, you'll find that there's actually ELEVEN bags included in this month's post because when I was almost done writing, along came one of the most amazing bags I've even seen made from one of our patterns! And here it is… along with these all of these other awesome bags (all from SKD patterns) shared on our new StudioKat Designs Group page on FaceBook  and other social media sites during the month of August 2018!
So without further delay…
Here's the yummiest
"Eye Candy"
all posted in August 2018
I still get totally inspired when I look at this spectacular
Sling Along that Don Distler created for a Florida Law Enforcement officer! The embroidery on the front pocket represents "The Thin Blue Line". Don used faux leather for this bag and it totally looks like something you'd find in an expensive bag shop. It's amazing!
This amazing duo of

Sling Along

's was created by Katerina Ioannou for her daughters. She said she was sure glad to have the help of our

FaceBook Group

since English is her 2nd language!  I can't even imagine how hard that must have been!  🙂
Chris West said she used sateen fabrics to create this sumptuous

Flaptastic

Bag! This was Chris' 1st project since her rotator cuff surgery and she did a terrific job!
I thought that Joyce Howell chose a particularly interesting background to photograph her beautiful Sling Along against.
And it's not often that you see someone use a plaid for a handbag exterior but Virginia Barbaro did it with GREAT success! Virginia says she's surprised at how much she can pack into this Sling Along!
Sharon Tampling's Wrapsody hits ALL the right notes with me! Tula Pink fabric, excellent fussy-cutting and on-point complimentary fabrics! On top of that, her photos were amazing!
Lucinda Craig said she digitized and then embroidered the cat that graces the exterior of her Sling Along! All in all, a very striking bag!

This little

Go-Go Compact

is nothing if not luscious and Gayla Martell did an superb job fussy-cutting this Peggy Toole fabric to best advantage! It's absolutely to die for.
Maureen Hawkins used beach-type fabrics for her
Sling Along because she made this bag especially for a dear friend who will be cruising later on this year! Lucky Girl!

And Bernice Ramsey waited to make her

Sling Along

until she could get her hands on this new fabric from Tula Pink which looks to me like it was designed with this bag pattern in mind. GREAT job on the fussy-cutting Bernice! This bag is awesome!
Fran Bott used an aboriginal print paired with a very cool iridescent purple contrast for her

Sling Along

& one thing is for sure… she'll be turning heads wherever she goes with it!
So there you have it!
These are the bags I thought best qualified as "Eye Candy" during the month of August 2018. I hope you enjoyed seeing them as much as I did and if you'd like to join our new FaceBook group page to see these types of posts and SO much more, just click HERE. And remember, we love reading your comments and answering your questions too, so please feel free to leave either or both in the space provided below.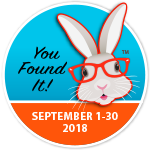 *********************************************************************************************************************
And guess what? We have a brand new private FaceBook Group page just for StudioKat Designs customers? It's the perfect place for you to post pictures, comments or questions about our patterns! How cool is that, right? And don't forget to check out the best sewing pins with me on Pinterest, get your daily sewing fix and behind the scenes scoops on Instagram, and be the 1st to know about new patterns, discount codes and sample sales by signing up for "Kat Bytes", our monthly newsletter.