So…
I've got some absolutely AMAZING bags to share with you this month, ALL of which were created using our patterns and either shared on our FaceBook Group page , mailed to us directly or posted on Instagram! This month's bags are not only beautifully made but they're also beautifully photographed too! In short, they were in fact "too fantastic not to SHARE"! So with that said….
Here's my favorite "Eye Candy" for the month of December 2018!
This

Sling Along

with an oriental flair was created  by Karen Longnecker. She says she made it specifically for her daughter-in-law.
Celia Ann Oliver said that this Bellagio Bag featuring pug dogs was made for a customer who was obviously crazy about these dogs. The Bellagio Bag is now one of our retired patterns but we still have a few copies available here.
Virginia Compton said that she got the fabric for this

Sling Along

at last year's Quilt Festival in Houston and couldn't wait to show it off at this year's event. And believe me, it's even better looking in person that in pictures!

It was also Evelynne Folkendt's goal to finish her

Sling Along

in time for Quilt Festival and I was really excited to see it since it's the fist such bag to have included cork & paper fabric in the exterior!

Patricia Wester used Laurel Burch dog fabric for her

Baggalista

exterior for a really distinctive look! She said that this pattern was challenging but that she thoroughly enjoyed the process!

And these are the two

Sling Along

's that Elaine Fontes completed as Christmas gifts for her granddaughters who I'm thinking are horse-lovers!
And Arlene Thayer says that this is the SEVENTH

Flaptastic

bag she's made! I wonder if they are all this compelling?    🙂

These two

Sling Along

's are also destined to be Christmas gifts. Virginia Compton fashioned one for her daughter and one for her granddaughter. Love the fussy-cutting!

And Celia Ann Oliver is back with yet another gorgeous

Bellagio Bag

! The featured creature this time is butterflies! Great job as usual Celia!  🙂

And guess who finished her

Sling Along

just in time to bake a turkey AND go to Disneyland? Susan Tulloch, that's who and I hope she sends us a picture of wearing this beauty while she's there, right?
So there you have it!
These are the bags I thought best qualified as "Eye Candy" for the month of December 2018. I hope you enjoyed seeing them as much as I did and if you'd like to join our new FaceBook group page to see these types of posts and SO much more, just click HERE. And remember, we love reading your comments and answering your questions too, so please feel free to leave either or both in the space provided below.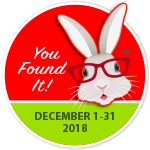 *********************************************************************************************
Join us in our FaceBook Group! It's just for StudioKat Designs customers and its the perfect place for you to post pictures, comments or questions about our patterns! How cool is that, right? And don't forget to check out the best sewing pins with me on Pinterest, get your daily sewing fix and behind the scenes scoops onInstagram, and be the 1st to know about new patterns, discount codes and sample sales by signing up for "Kat Bytes", our monthly newsletter.