Congratulations to
Cecile Ellis of Shiner, TX!

Her perfectly pieced Quattro was the winner of our September 2017 Handbag of the Month! Her prize? … a $25 virtual gift certificate and a permanent place of honor in our "Handbag of the Month Archive".
Click HERE to see a photo of Cecile's beautiful winning bag, and generally this is the time that I would introduce the new "Handbag of the Month" but in the meantime, it's time to reset for a brand new month!
BUT… here's the deal!
We're doing something a little unusual this month
instead of  our normal October contest!
Due to the fact that I'll either be out-of-the-country or out-of-town for 4 of the next 5.5 weeks I thought it might be best to change up the format for October to something a little more fun, and a tad less labor-intensive (for me). And after thinking about this for awhile I remembered that in June I published a list of "My 12 All-Time Favorite Customer-Made Bags", and since all of them were so unique and beautiful, it got me to thinking…
"I wonder which of those incredible beauties our readers would choose
as THEIR favorite?"
So… just for funsies (and bragging rights, of course)
scroll down, check 'em out and make YOUR choice!
RoseMarie Nettles
Romulus, MI
This incredible Bellagio Bag was a contestant in our June '09 and I love it as much today as I did then! Rose Marie did such a wonderful job choosing these fabrics and her construction appears to be flawless. It has a classic, timeless quality and it photographed SO great!
Anna Lankeshofer
Rochester, NY
I fell in love with this little Tandem Tote from the moment I saw it. Anna actually used her experience making this bag to write up a review for the website, Pattern Review, and it was part of our HOM lineup in January of 2014. She did a fantastic job on the fussy-cutting too!
MaryAnn Merryman
Canton, OH
It's not secret that I am an ardent admirer of beautiful embroidery and from the first time I saw the photo of this Gadabout (in August of 2011) I totally won over. This is literally some of the best embroidery I've ever seen… by anyone… and that includes professionals!
I love the whole look that MaryAnn created… the denim, the red bias trim and to top it all off, she photographed it beautifully.
Pat Leask
Munster, ON, Canada
Pat did such a nice job of choosing the fabrications for this impressive Baggalista. The 3 prints combine for an unstated yet elegant exterior. She also did such a wonderful job photographing it!
Diane Rhodes
Monroeville, PA
Diane is a master of using color gradations as an embellishment technique and she definitely used it to best advantage in this Baggalista which was part of our April 2013 HOM contest. Diane is part of our testing team now and I always look forward to seeing the bags she makes!
Cheryl Maass
Goodyear, AZ
And here we have an entry by the "Queen of the
Quattros". I actually had a hard time choosing which of her Quattros I love the best and finally chose this one because of the unusual & brave fabrication combination.
And I'm also pleased to announce that Cheryl is joining our testing team for our next pattern release!  🙂

Sylvia Gerber
New Holland, PAI don't know what kind of fabric this is but I'm ALL IN on the print AND the unique texture. It does wonders for our

Uptown Saddlebag

design and this little number was part of our November 2012 contest. Sylvia did a super job photographing it and I imagine she's having a blast carrying it too!
Pat Leask
Munster, ON, Canada
This time Pat created my favorite customer-made Porta-PocketsPLUS Purse Insert! Love the fabrics she chose and she did a GREAT job on the make and you know what?
Beth Revere
Council Grove, KS
This Cosmo Convertible was created as part of the very 1st testing round Beth took part in, (and therefore was not in a monthly contest). I loved the whole overall look Beth created here and she photographed it in such a unique and complimentary way!

Lies Bos-Varkovisser
NetherlandsI still love the classic look of this

Wrapsody

. The fabrication was an unusual pick and the binding Lies chose was just perfect for it! And the location she chose for the picture was just right as well.

Suzie Tate
Millican, TX
And here's a Triple Play that had it ALL in my book! The exterior is interesting and well-planned… the bag is expertly executed… and Suzie did a fantastic job photographing it! In a word, it embodies the perfect trifecta!
Beth Revere
Council Grove, KSAnd last but by all means not least, I loved Beth's "newsprint" version of our

Everyday Attache

which she created during the testing phase for this design. As usual, Beth did a very excellent job on the make and the photo she took was thoughtfully planned and executed!
So…there you have it!
Are you ready to vote now!


If so, click HERE!
And if you'd like to leave some love for one of more of our contestants, please feel free to do in the space provided below!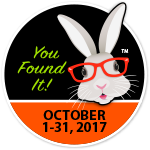 **********************************************************************************
Check out the best sewing pins with me on Pinterest, join our Facebook discussions, get your daily sewing fix and behind the scenes scoops on Instagram, and be the 1st to know about new patterns, discount codes and sample sales by signing up for our monthly newsletter.