Congratulations to
Jackie Abel of Watertown, SD!
Her "slow & steady" Walkabout Wallet was the runaway winner of our March 2017 Handbag of the Month! Her prize? … a $25 virtual gift certificate and a permanent place of honor in our "Handbag of the Month Archive"!
Click HERE to see a photo of Jackie's winning bag, but in the meantime, it's time to reset for a brand new month!
So…Whenever you're ready…Just scroll down to check them out!
Susie Tate of Millican, TX created this exquisite

Triple Play

as a Christmas gift for her daughter who loves bees! Suzie says she's been sewing & quilting for years but that this was her very 1st attempt at bag-making. Didn't she do a GREAT job?

And just in case you didn't notice, Patricia Strobl is a big-time fan of all things "West Virginia" (even though she currently hails from Fairmont, TX), and I bet she's having lots of fun carrying this fun-loving

Everyday Attache

!

Gay Anderson stopped by our booth at the Road 2 California Quilter's Conference to show me her ultra-modern

Odyssey

! She said it was her "all-time favorite purse"!
And Jan Strickler of Cypress, TX is back with yet another gorgeous  bag entry! This time she fashioned a springlike exterior  for our

Everyday Attache

!
And speaking of Odyssey's, here's an especially fun edition of our

Odyssey

pattern! It was created by Diane Jones Straus of Midway City, CA. Diane also dropped by our Road 2 CA booth to show it off and who can blame her, right?
And this elegant

Gadabout

was created by Mary-Lou Wightman of Surry, BC, Canada, who said that this may have been her first Gadabout, but it won't be her last! She said the bag went together easy and she'll definitely be making MORE!
Karen McMillan of Salem, VA said that this

Everyday Attache

was her very 1st StudioKat Designs bag. She made it as a Christmas gift for her daughter and is now making plans to make one for herself!
And finally, this classic Triple Play was lovingly made by Nancy Davis. I love her fabric choices and the thin cording she chose to use on the bag top!
So…there you have it!
Are you ready to vote now!

If so, click HERE!
And if you'd like to leave some love for one of more of our contestants, please feel free to do in the space provided below!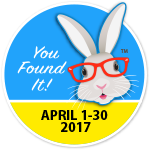 ***********************************************************************************
Check out the best sewing pins with me on Pinterest, join our Facebook discussions, get your daily sewing fix and behind the scenes scoops on Instagram, and be the 1st to know about new patterns, discount codes and sample sales by signing up for our monthly newsletter.